The E.M. Adams Company specializes in customizing products to meet your needs and specifications.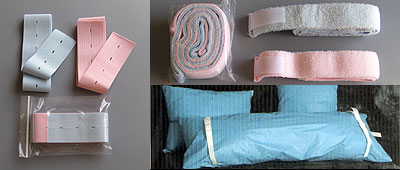 In addition to restraints, surgical kits, post mortem bags, cart covers, and stretcher pads, we also manufacture:
Fetal monitor straps
Orthopedic soft goods
Abdominal binders
Cast shoes
Bedside rail protectors
Gap protectors
Pillows
Heel & elbow Protectors
Additional custom items can be made to your specifications.

Please contact E.M. Adams Company at our toll free number (800) 225-4788 or via email at questions@EMAdamsCo.com.